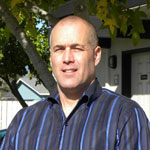 Michael J. Bridgette, PLS (Principal)
Professional Land Surveyor
License: State of California, PLS 7329
Graduate of Fresno State University, B.S. in Surveying Engineering
Experience: More than 30 years of experience in land surveying.
Professional Affiliations:
Member of California Land Surveyors Association (CLSA).
Member of American Council of Engineering Companies (ACEC)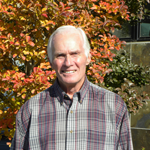 Clifford J. Bridgette, PLS (Retired)
Founder of Bridgette Land Surveying
Professional Land Surveyor
License: State of California, PLS 4134
Experience: More than 50 years of experience in land surveying.
Former Affiliations:
Member of the California Land Surveyors Association (CLSA)
Member of American Council of Engineering Companies (ACEC)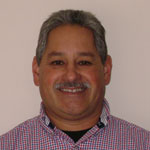 Rene Gonzalez, Land Surveying Assistant
Graduate of San Jose State University, B.S. in Civil Engineering
Currently working on M.S. in Civil Engineering
Experience: More than 30 years of experience in land surveying and civil engineering.
Professional Affiliations:
Member American Society of Civil Engineers (ASCE).
Member of Structural Engineers Association of Northern California (SEAONC)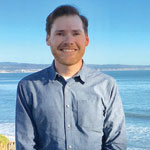 Logan Tschantz, Land Surveying Assistant – Digital Mapping
Graduate of University of California, Santa Cruz, B.A. in Environmental Studies.
Currently pursuing Land Surveyor-in-Training (LSIT) certification.
Experience: Employed with Bridgette Land Surveying since 2015.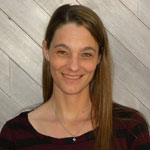 Megan R. Bridgette, Office Manager
Graduate of the University of Washington, B.A. in Sociology
Graduate from Hartnell College, A.S. in Veterinary Science.
Experience: Formerly a Financial Advisor in Bellevue, Washington. Currently handling all office management tasks at Bridgette Land Surveying, as well as a part time, registered veterinary technician at Santa Cruz Veterinary Hospital and a full time mom!